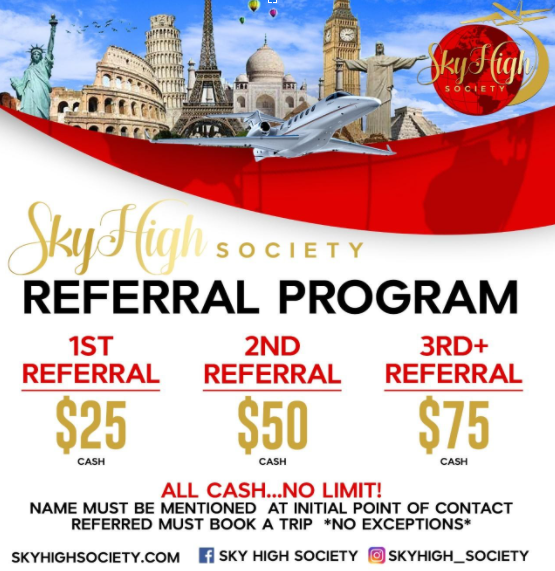 Sky High Society loves to reward you!
To be eligible for this incentive, all referrals must be received by Sky High Society prior to the creation of referred traveler's booking. When a member would like to book a trip, your name must be mentioned at the initial point of contact. 
The referred traveler(s) must not have booked a prior reservation or submitted their information to Sky High Society prior to submission of the referral form. Please refer to the referral program. All referral fees are paid out after travel.