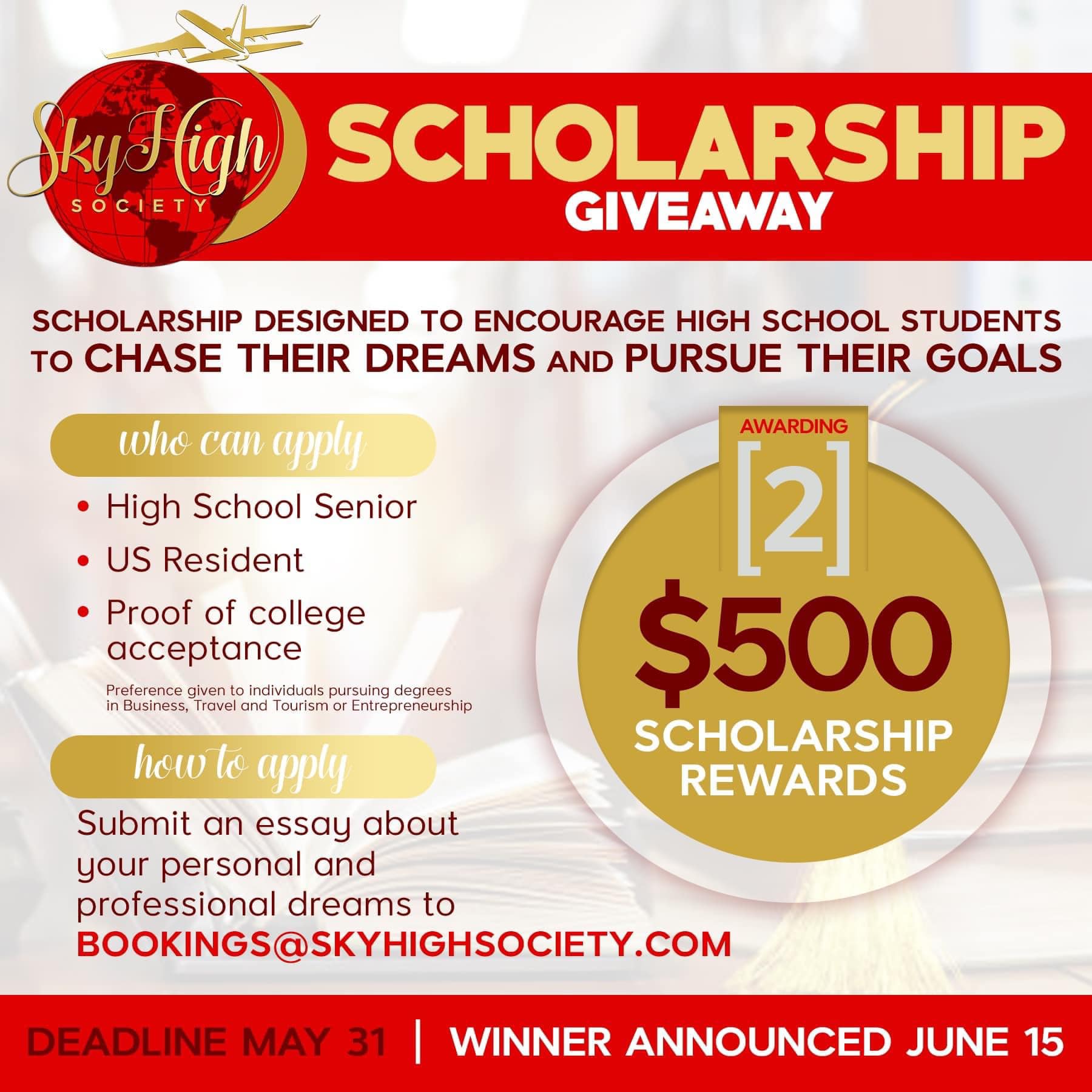 The Sky High Society Scholarship
The objective of the essay scholarship is to inspire and encourage high school students to chase their dreams and pursue their goals. Individuals entering the chance to win are required to write about their own personal and professional dreams. The winner will secure a scholarship for $500. Although priority will be given to those individuals who are pursuing a degree in business, travel and tourism, or entrepreneurship, everyone is encouraged to apply. Proof of acceptance to college will be required. High school students residing in the United States are permitted to enter this essay scholarship contest.
Congrats To Our Scholarship Winner, Kennedy Sayres!
When I graduate Hampton University, I plan to have a degree in Business Marketing and Management. My goal is to become a Marketing Manager. Seeing my culture disproportionately represented made invisible to society. With this career, I will be the voice of the invisible and represent the voices of the unheard.
I am also interested in entrepreneurial studies. As the sole proprietor of my hair business, K-Styles, I want to study in this field to learn about developing my business acumen and begin pursuing my future business interests.
With this degree, I plan on expanding my hair braiding focusing on inspiring and uplifting the natural beauty of young African American women. The career choice of being an entrepreneur will allow me to showcase my leadership skills and encourage self-love.
I long for the day I can continue my educational career where there is a diverse population and varieties of cultures are represented, my education is valued, and I am studying amongst others that look like me and are working vigorously toward the same goal.
To be a student The Hampton University, one of the most prestigious HBCU's, and obtaining a quality education will be an opportunity of a lifetime. I am eager to ambitiously learn, lead and carry out the Hampton in truth and service. My experience, coupled with my leadership skills, and my genuine interest in the course offerings make me the perfect candidate to foster a prestige, inclusive, and respectful campus environment and contribute to the community at Hampton University.